The Big Five Personality Assessment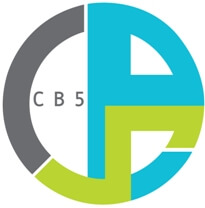 Wise Willow Learning Solutions, in association with Chatur Knowledge Networking, now offers Personality Assessment (CB5). CB5 is a psychometric assessment system based on THE BIG 5 or FIVE FACTOR MODEL (FFM) of personality.
The model can be used for selection, self-awareness, building interpersonal sensitivity, development of people etc. It can also be used as a pre-assessment for a training program that focuses on soft skills and/or self- awareness. CB5 provides you with a prism to create a greater self awareness.
CB5 has three components
1. The CB5 questionnaire
This is a SELF RATED Questionnaire.
There are 111 multiple choice questions.
There are NO Right or Wrong answers.
On an average this will take 15 minutes to complete.
2. The CANOE+ Report – The Personality Trait Map
3. CB5 Shakti Reports
OPERATIONS Shakti
MANAGER Shakti
LEADER Shakti
SALES Shakti
CAREERS Shakti
TEAM ENERGIES Shakti
Following are the salient features of the assessment:
1. Assist managers at all levels to gain self awareness and deliver business results.
2. Can be used for Selection, Promotion and Development of Personnel.
3. Online questionnaires which reduce the human interface where the test  administration software enables immediate processing of reports which are very detailed and relevant.
4. It will enable you to answer questions like:
What are my personality traits?
How do they help or go against me in life and at work?
What could be my personal behavioral strengths in specific situations?
What could other people like and dislike about me?
What are the traits that give me energy or drain me in specific situations or tasks?
Get in touch with us to know more about how the Big Five Personality Assessment can help you maximize your return on training investment.